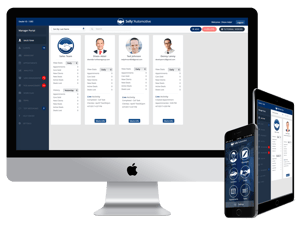 Built from the ground up for dealers just like you!

Our Desktop platform is cloud-based and can be used with major internet browsers (Internet Explorer, Firefox, Safari, Chrome) as well as Apple computers. Some of our web platforms powerful features include:
• VINFactor - All US based Selly dealers receive the VinFactor Market Intelligence Tool for Inventory and Pricing
• Manage Internet leads - Manage leads from Autotrader, CarGurus, TrueCar, as well as other major providers
• Selly Work Plans - Create and customize automated follow-up schedules for your sales team.
• Prospect Management - Add fresh ups, track follow-ups, assign automated tasks, and maximize customer contacts
• Inventory Management - Sync inventory from your DMS or website, pull Carfax/Autocheck/Carproof reports and more
• Appointment & Task Management - Manage and create new appointments and tasks for your sales team.
• SMS/MMS Text Messaging - Text customers from Selly Automotive and manage opt-ins to be compliant.
• Selly Voice - Record Inbound and Outbound Calls through the Selly Voice add-on
• Automated Email Replies - Setup automated replies to internet leads and manage sales team lead response time.
• Manager's View Dashboard - Quickly manage sales team performance with our intuitive manager's dashboard
• Selly Training - Fast onboarding and training fits in smoothly with existing sales processes.